Sleep with Complete Relaxation
Sleeping' occupies 1/3 part of our life, Sleep warm and healthy with Ceramix S1 Mat
Sleep with Complete Relaxation
Sleeping' occupies 1/3 part of our life, Sleep warm and healthy with Ceramix S1 Mat
Easy to Carry Thermal Mat
Experience a serene sleep, thanks to the warm cataplasm effect of far-infrared rays. The mat is easy to carry and can be carried even for a vacation. Its ergonomic design allows storage absolutely anywhere, saving space and ensuring convenience.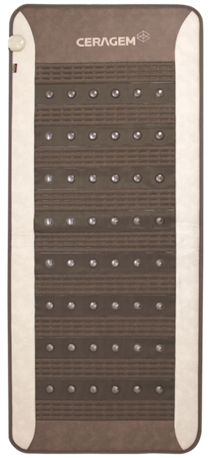 Combination of Centronic & Cotton Padding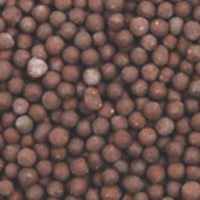 Micro ceratonic balls made from healthful loess and jade.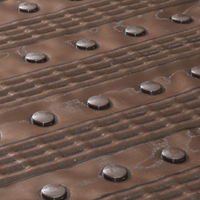 Safety device installed to block EM waves and prevent overheating.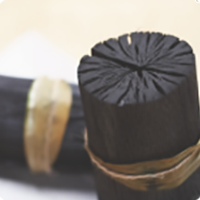 Suede fabric and padding used to provide soft cushion feel.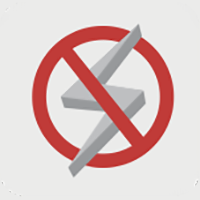 1,900mm mat used to provide comfortable thermal effects even to all users.
Humidity & pollution minimized through
the use of hardwood charcoal fabric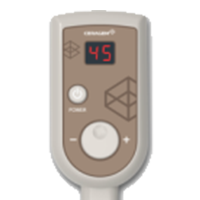 Unique design with convenient controllers.
Sleep with Complete Relaxation
CERATONICS (Ceratonic balls 48 + Microballs 150,000) are made with healthful jade, red clay and special material.
It can safely be used by double-blocking the electronic magnetic waves through the thermal lines without magnetic field.
It provides comfort, thanks to the combination of suede fabric and cotton padding.
Thanks to anti-stain and water-repellent treatment, the mat is easy to clean and maintain.
It is designed using high quality and refined fabrics with stylish colours.
Its simple controller allows user-friendly experience for anyone.
Prevents fire through the automatic turn-off system after 12 hours.
The temperature is possible to control from 30~65℃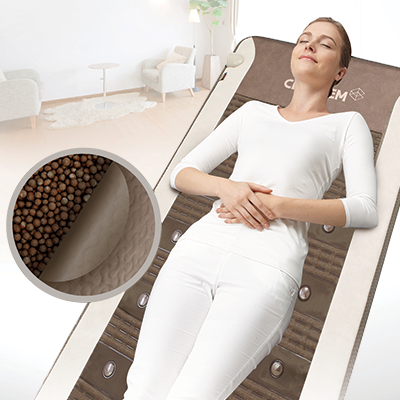 What could be more important
than your family's health?
CERAGEM, a world-renowned producer of automatic thermal massager,
helps you and your family stay healthy.