Smart & Innovative Thermal Massager
The Compact P590 offers a satisfying customised thermal massage to your entire family.
The new user-friendly features of Ceragem compact P590 not only allows you to enjoy the thermal massage but also to find satisfaction in innovated convenience and durability with the austere exterior and the slide-in compartment box. It uses cutting-edge technology that applies a heater that is made of new material.
Straightforward and Minimalistic
Its simple icons ensure easy understanding of the user interface, allowing your entire family to operate the machine effortlessly. Enjoy the thermal massage and relax in the convenience of your home.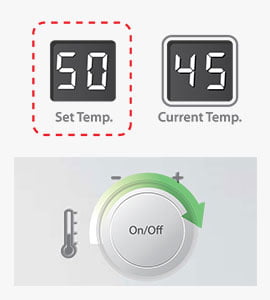 Enjoy greater comfort and satisfaction with CERAGEM's automatic temperature control. It ensures complete convenience by adjusting and optimising temperature between 32°C and 65°C.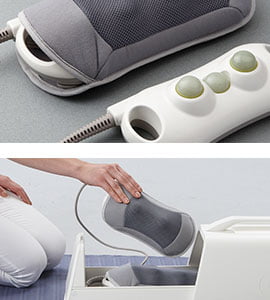 Convenience at Your Disposal
The Compact P590 equips a slide-in drawer to store projectors. It houses separate compartments and pads to prevent the projectors from clustering, is durable and embodies complete convenience for you.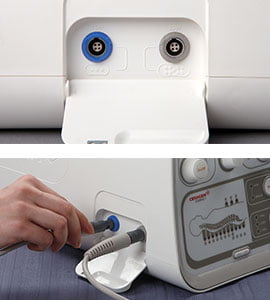 Tested so You Don't Have To
Each connector is vigorously tested and have passed flexure tests as many as 2,40,000 times. They improve linkage to other mechanical elements and increase durability.
Not everyone is the same; different people prefer different intensity for their massage. CERAGEM's 5mm-thick two-tier adjustable ensures that it is easy to control the intensity of the thermal massager. This results in a more effective massage session, thanks to its smart intensity controller.